Engineering and the Ultimate
Blyth institute Press is proud to announce the upcoming release of its first book, Engineering and the Ultimate: An Interdisciplinary Investigation of Order and Design in Nature and Craft, edited by Jonathan Bartlett, Dominic Halsmer, and Mark R. Hall. The introduction is available for viewing.
From the back cover:
While modern academia seems to adhere to Robert Frost's adage "Good fences make good neighbors," in reality, the demarcation of the disciplines is hardly rigid. Engineering and the Ultimate takes the reader back to a time when disciplines conversed and informed each other. The very discipline of engineering presumes certain foundational truths that are not reducible to a mathematical formula. It presupposes certain things about creativity, beauty, and translating abstract ideas into physical reality. Engineering relies on philosophy to operate. Conversely, because engineering is inherently teleological, philosophy can draw profound truths from engineering principles.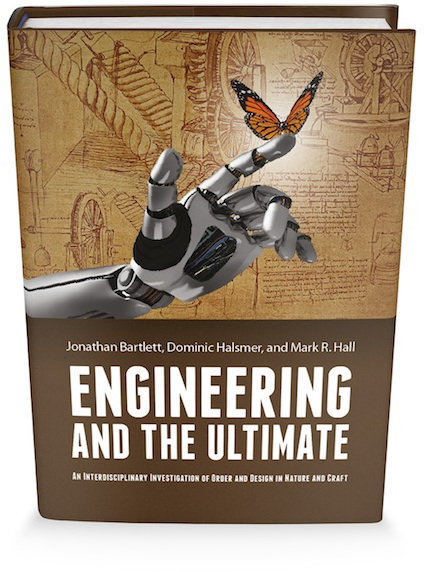 This book serves as the proceedings from the 2012 Conference on Engineering and Metaphysics. Videos, abstracts, and other related items from that conference are available here.