About the Journal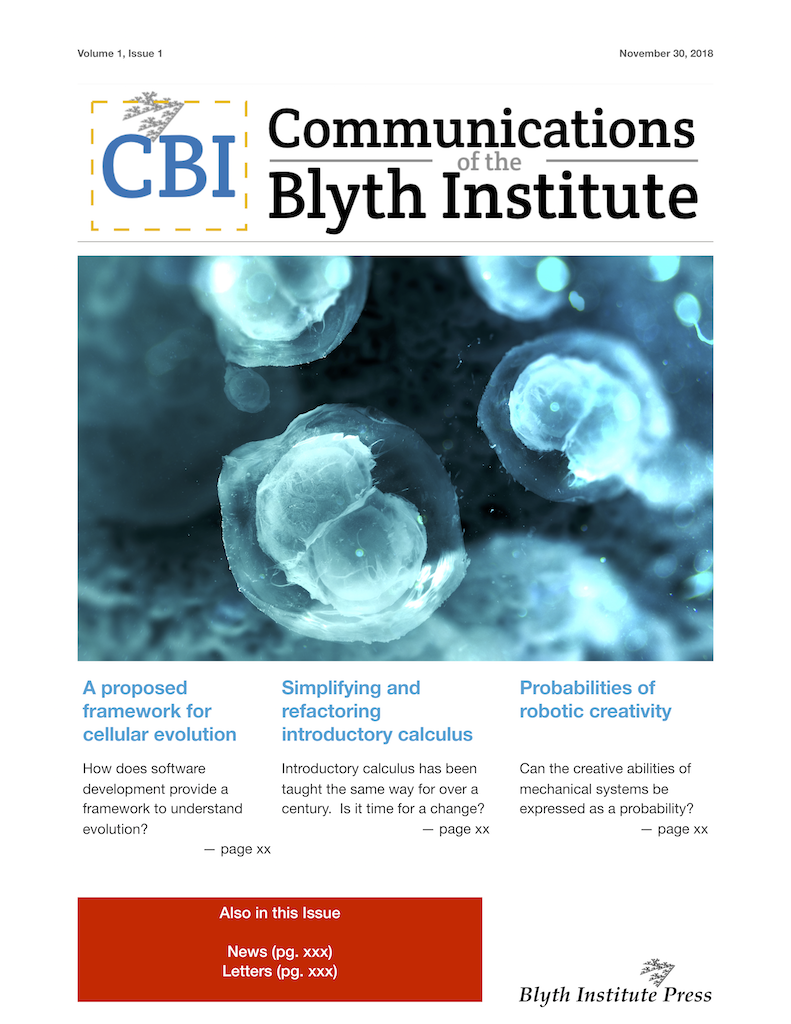 The Communications of the Blyth Institute (CBI) is an exciting new project of the Blyth Institute. As the size and scope of the Blyth Institute has increased, we felt a need to provide a formal outlet with which fellows and their colleagues can engage in discussion and debate, as well as provide updates of current projects.
If you want to contribute to the journal, check out our instructions for authors page.
If you are interested, the journal is now open for pre-orders!